Advanced Manufacturing Production Technician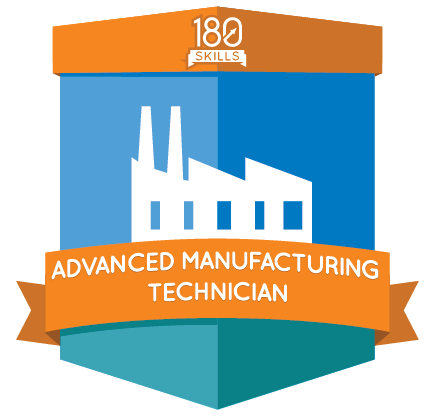 Program Description:
Advanced manufacturing technicians perform many important tasks such as product assembly, machine operation, and quality assurance. Advanced manufacturing technicians play a key role in the manufacture of many commercial products.
Employment of advanced manufacturing technicians is projected to grow 4 percent from 2012 to 2022. Qualified applicants, including those with technical training and certification, should have the best job opportunities in the manufacturing sector, particularly in growing, high-technology industries, such as aerospace and electro-medical devices.
Access: Immediately Available (up to 1 year to complete)
Duration: 93 Lesson Modules (approximately 100 - 120 hours of time to complete the training)
Assessed Credit: 3 Hours of General Elective Credit
(Certification exam is an additional $35)
Skills Include:
Study Skills
Career Building Skills
Manufacturing Skills
Logistics Skills
Mathematics Skills
Health & Safety Skills
Quality Skills
Engineering Drawings Skills
Measurement Skills
Lean Manufacturing Skills
CNC Machining Skills
Automation Skills