Aerospace Electrical Assembly Technician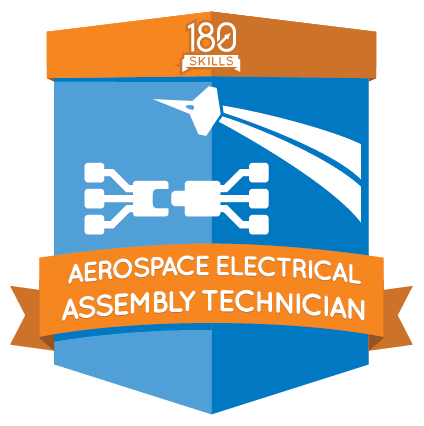 Program Description:
Today's aircraft are highly complex machines with hundreds of electronic components and miles of wiring. Aerospace electrical assembly technicians ensure the electronic systems on modern aircraft operate at peak performance.
They prepare wiring layouts, select and install a wide range of electrical components, perform scheduled maintenance, and complete inspections. Repairing, diagnosing and assembling the electronic components, they play a crucial role in ensuring worry-free flight.
Access: Immediately Available (up to 1 year to complete)
Duration: 161 Lesson Modules (approximately 180-200 hours of time to complete the training)
Assessed Credit: 6 Hours of General Elective Credit
(Certification exam must be completed for full 6 hours of college credit - this is an additional $35)
Skills Include:
Study Skills
Aerospace Manufacturing Skills
Mathematics Skills
Health & Safety Skills
Engineering Drawings Skills
Measurement Skills
Fasteners Skills
Power Tools Skills
Cutting Tools Skills
Electrical Skills
Career Building Skills