CNC Lathe Production Technician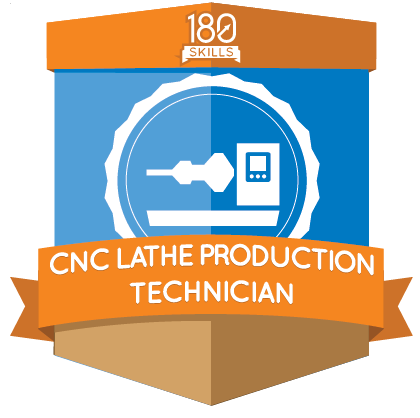 Program Description:
Computer numerical control (CNC) lathe production technicians transform raw materials into finished products used in commercial, automotive, medical, and aerospace products. CNC lathe production technicians produce parts that range from simple bolts of steel to titanium bone screws for orthopedic implants.
CNC lathe production technicians work from blueprints, or computer-aided design (CAD), and computer-aided manufacturing (CAM) files. They set up and operate CNC machine tools, monitor the feed rate and speed of machines, and measure, examine, and test completed products for defects.
Access: Immediately Available (up to 1 year to complete)
Duration: 122 Lesson Modules (approximately 120-150 hours of time to complete the training)
Assessed Credit: 6 Hours of General Elective Credit
(Certification exam must be completed for full 6 hours of college credit - this is an additional $35)
Skills Include:
Study Skills
CNC Machining Skills
Mathematics Skills
Geometry Skills
Health & Safety Skills
Engineering Drawings Skills
Measurement Skills
Materials Skills
Cutting Tools Skills
Career Building Skills