Composites Manufacturing & Repair Technician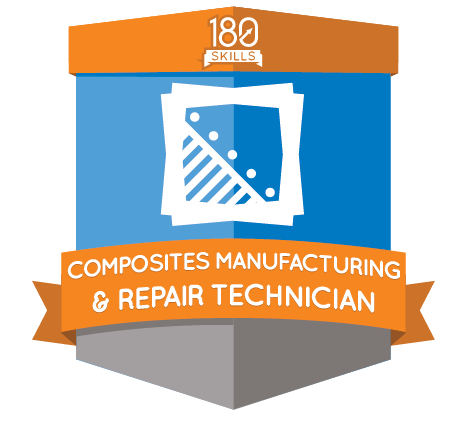 Program Description:
The use of composite materials in manufacturing is expanding quickly. Composites are now used in automotive, aerospace, medical devices and sports equipment. The benefits of light weight and strength make the applications of composite materials endless.
Composite manufacturing and repair technicians manufacture products using layers of carbon fiber, fiberglass, or other composite fabrics. Composite manufacturing requires attention to detail and good manual dexterity.
Access: Immediately Available (up to 1 year to complete)
Duration: 112 Lesson Modules (approximately 120-140 hours of time to complete the training)
Assessed Credit: 6 Hours of General Elective Credit
(Certification exam must be completed for full 6 hours of college credit - this is an additional $35)
Skills Include:
Study Skills
Mathematics Skills
Health & Safety Skills
Engineering Drawings Skills
Measurement Skills
Power Tools Skills
Composites Skills
Career Building Skills