Drafting & CAD Technician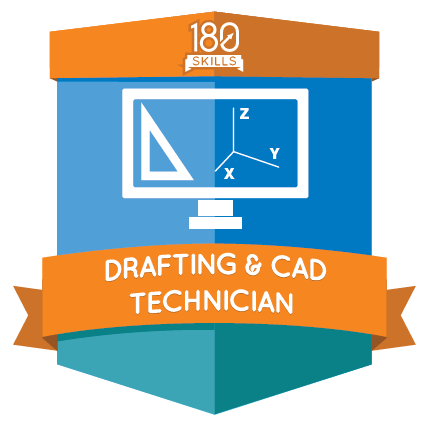 Program Description:
Drafting and CAD technicians use software to convert the designs of engineers and architects into technical drawings and plans. Workers specialize in architectural, civil, electrical, or mechanical drafting and use technical drawings to help design everything from microchips to skyscrapers.
As a drafting and CAD technician, you can launch a rewarding career in several industries, where job demand is high.
Note that you will not use a CAD software program in this program, but you will be prepared for the certification exam and be ready to begin to use standard CAD software.
Access: Immediately Available (up to 1 year to complete)
Duration: 98 Lesson Modules (approximately 120-140 hours of time to complete the training)
Assessed Credit: 6 Hours of General Elective Credit
(Certification exam must be completed for full 6 hours of college credit - this is an additional $35)
Skills Include:
Study Skills
Engineering Drawings Skills
Mathematics Skills
Geometry Skills
Health & Safety Skills
Quality Skills
Engineering Drawings Skills
Lean Manufacturing Skills
Communication Skills
Career Building Skills