Mechatronics & Industrial Automation Technician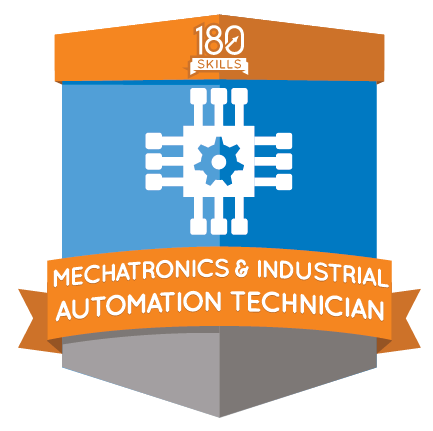 Program Description:
Mechatronics is the convergence of mechanical, electronic, control, and software engineering. Also known as electro-mechanical maintenance technicians, mechatronics and industrial automation technicians combine knowledge of mechanical technology with knowledge of electrical circuits.
They install, troubleshoot, repair, and upgrade electronic and computer-controlled mechanical systems, such as robotic assembly machines.
Mechatronics and industrial automation technicians work closely with electrical and mechanical engineers. They work primarily in manufacturing, engineering services, and research and development.
Access: Immediately Available (up to 1 year to complete)
Duration: 129 Lesson Modules (approximately 130-150 hours of time to complete the training)
Assessed Credit: 6 Hours of General Elective Credit
(Certification exam must be completed for full 6 hours of college credit - this is an additional $35)
Skills Include:
Study Skills
Automation Skills
Mathematics Skills
Health & Safety Skills
Pneumatics Skills
Electrical Skills
Hydraulics Skills
PLC Skills
Automation Skills
Robotics Skills
Career Building Skills